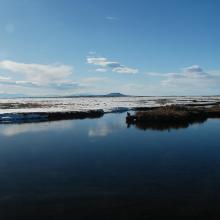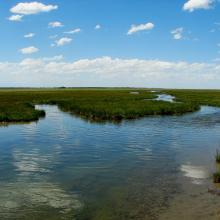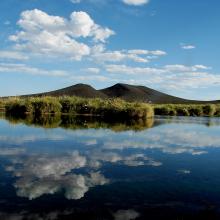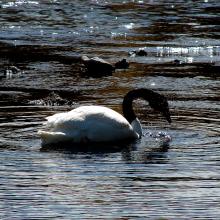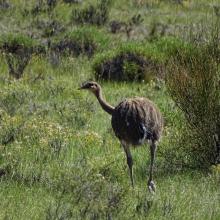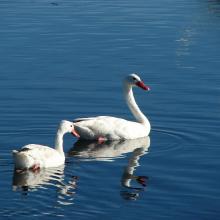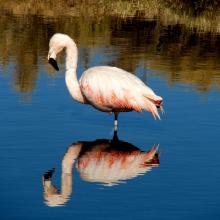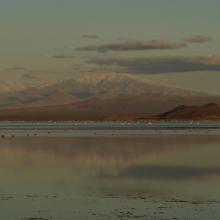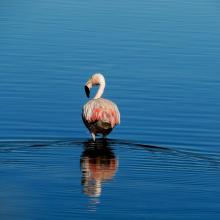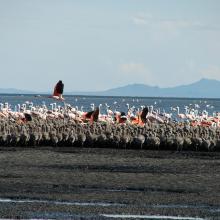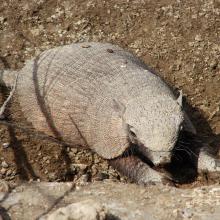 Overview
The Ramsar Site, extended in 2020 from 65,000 hectares to 91,365 ha, now includes the boundaries of the Llancanelo Wetland Protected Natural Area. It is a wetland system formed by a great diversity of salt pans, spring freshwaters, rivers, streams and a saltwater lagoon. The Site is remarkable for its diversity of bird species, with more than 100,000 individuals from 186 species recorded. Among these are species such as black-necked swan (Cygnus melancoryphus), the southern silvery grebe (Podiceps occipitalis) and the vulnerable Andean flamingo (Phoenicoparrus andinus) and the southern silvery grebe (Podiceps occipitalis). Llancanelo provides habitat for more than 20% of the global population of the Chilean flamingo (Phoenicopterus chilensis), one of the most emblematic species in the Site. Llancanelo is also home to significant aquatic species such as Trichomycterus areolatus and the smallmouth perch (Percichthys trucha). The Site is important for small-scale fishing as well as recreation and tourism. Among the main threats to the site is the increase in livestock activity and the possible contamination from mining waste deposits.
Administrative region:
Departamento de Malargüe, Provincia de Mendoza.
National legal designation:

Reserva provincial - Área Natural Protegida Humedal Llancanelo
Downloads