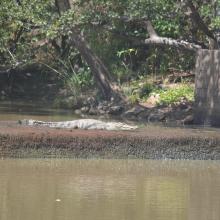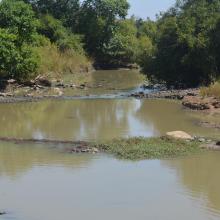 Overview
The "W" National Park is located on the River Niger in the Sudanian savanna biogeographical region; its vegetation also includes annual grasses and gallery forest. It makes up a part of the transboundary Biosphere Reserve shared with Benin and Burkina Faso, and is adjacent to the Ramsar Site of the same name in Burkina Faso. There is a rich bird life, including numerous species of wintering migratory Anatidae (ducks, geese and swans), storks and Ardeidae (herons and bitterns). More than 360 bird species have been recorded, including the Arabian bustard (Ardeotis arabs), the spur-winged goose (Plectropterus gambensis), the African fish eagle (Haliaeetus vocifer), the bateleur (Terathopius ecaudatus), the Abyssinian ground hornbill (Bucorvus abyssinicus), the white stork (Ciconia ciconia) and the hamerkop (Scopus umbretta). An important number of elephants, buffaloes, lions and antelope are supported as well as an economically valuable fishery. The River Niger is also a critically important source of water for domestic consumption and irrigation.
Transboundary designation:
The "Complexe transfrontalier W-Arly-Pendjari" transboundary Ramsar Site was declared in 2018 and includes the following Sites: Benin: Site Ramsar du Complexe W and Zone Humide de la Rivière Pendjari; Burkina Faso: Parc National d'Arly and Parc National du W; Niger: Parc national du W and Zone humide du moyen Niger.
Global international designation:

National legal designation:

national park - Parc national du W
Downloads