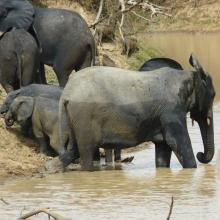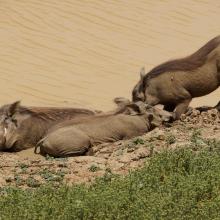 Overview
Parc National du W is Burkina Faso's part of the W Regional Park, a Transboundary Biosphere Reserve which is also in Niger and Benin. The Regional Park, one of the major National Parks in West Africa, takes its name from the W-shaped meanders of the River Niger on the Nigerien side. The Ramsar Site is part of the River's vast floodplain, and is composed of shrubby and wooded savannah supporting various bird species, ungulates, carnivores and a gallery forest along the River. The floodplain in the Park is home to the largest concentration of wildlife in Burkina Faso. The Park is among the last refuges in West Africa of four of the big five mammals, specifically the African elephant, African buffalo, lion and leopard. As well as supporting this rich biological diversity, the Ramsar Site provides important wetland services including the promotion of nutrient retention and protection against storms and soil erosion.
Transboundary designation:
The "Complexe transfrontalier W-Arly-Pendjari" transboundary Ramsar Site was declared in 2018 and includes the following Sites: Benin: Site Ramsar du Complexe W and Zone Humide de la Rivière Pendjari; Burkina Faso: Parc National d'Arly and Parc National du W; Niger: Parc national du W and Zone humide du moyen Niger.
Global international designation:

National legal designation:

aire protegee
national park
Downloads